Last Call to Register for the 6th CASSINI Hackathon
Time is running out for you to participate in an exhilarating technological adventure: the 6th CASSINI Hackathon. This unique event provides a platform for innovative minds to collaborate and create solutions that address significant global challenges using European space technologies.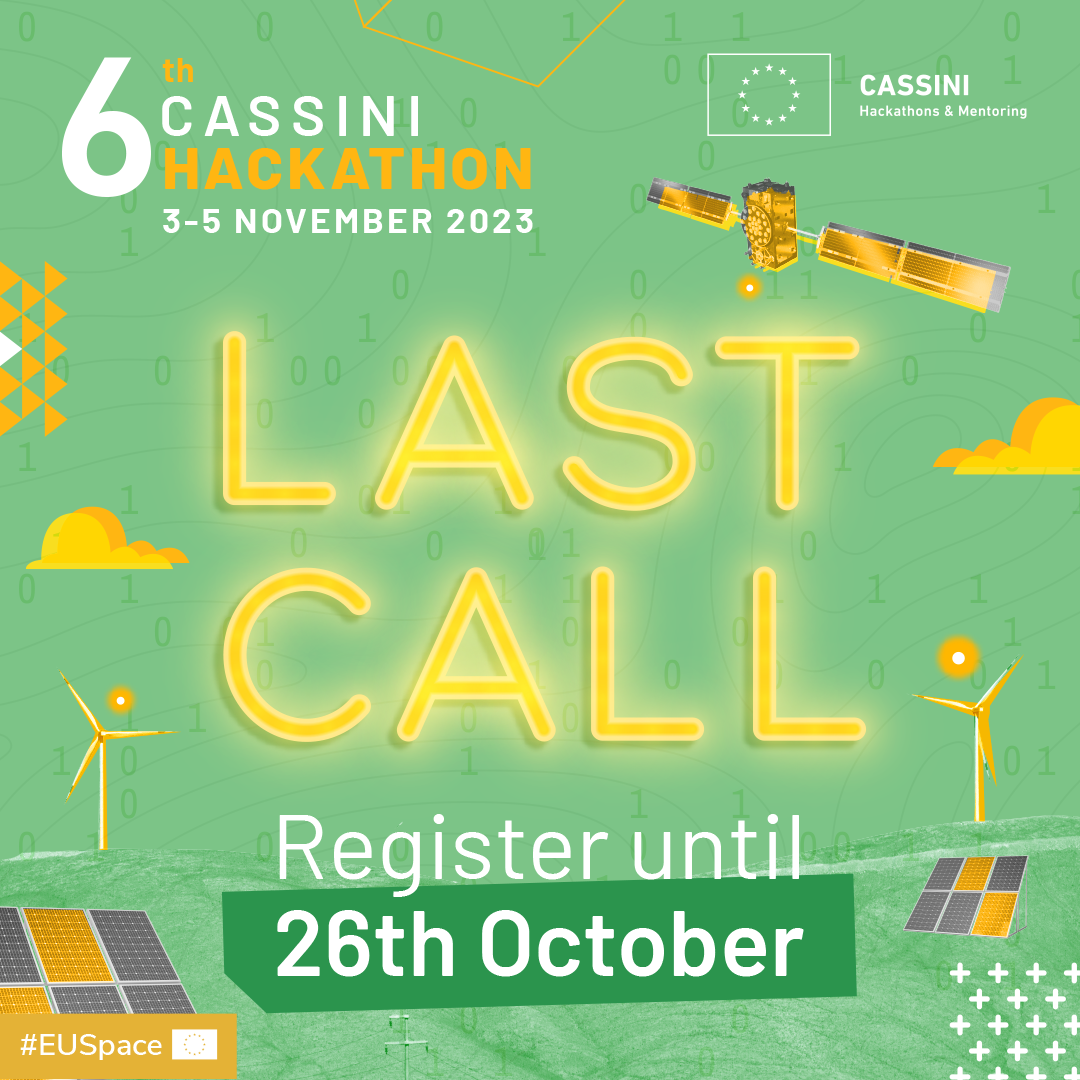 What is the CASSINI Hackathon?
Originating from the European Union's space programme, the CASSINI Hackathon is a series of six bi-yearly hackathons. Each edition sees participants delving into challenges such as sustainable infrastructure, food security, clean water access, and understanding forced migration. Over three action-packed days, participants immerse themselves in technical talks, workshops, and a thrilling 48-hour coding competition.
Why You Shouldn't Miss Out:
Collaborate and Innovate: Team up with diverse individuals passionate about global challenges.

Learn from the Best: Engage in workshops, gain insights from expert mentors, and access cutting-edge development tools.

Make a Real Impact: Your solutions could pave the way for a better future, harnessing the potential of space technologies for global development and humanitarian aid.
Registration Details:
When: November 3-5, 2023.

Where: Both offline in Amersfoort, Netherlands, and online. Accommodation for on-site participants is arranged and covered by the local organisers

Who Can Participate: Open to students, entrepreneurs, engineers, and anyone interested in space tech and humanitarian efforts from the EU, Norway, Switzerland, and Iceland.

Deadline: October 26, 2023.

If you're excited about the potential of space technologies and wish to make a difference in the world, this is your calling. But hurry, the clock is ticking!
More information:
Official Page of the 6th CASSINI Hackathon in the Netherlands.
FAQ: Everything You Need to Know About CASSINI Hackathon.