Iliad Webinar Series - Standards in Digital Twins of the Ocean
Start: Wednesday 10th May 2023
End: Wednesday 10th May 2023
The 7th webinar in the Iliad series, "Standards in Digital Twins of the Ocean" will take place virtually on 10th May 2023 at 15:00 CET.
The webinar will discuss the background and development of standards, and how they relate to Digital Twins of the Ocean (DTOs). It will include how a standard can be applied.
Agenda
Welcome and introduction, Bente Lilja Bye, BLB
Standards for Digital Twin Development, Sigmund Kluckner (IEEE)
Spatial web with IEEE/SWF, George Percivall (IEEE P2874)
Working on standards with Iliad and EDITO Digital Twins of the Ocean, Arne Berre (SINTEF)
NASA Digital Twins Project, Thomas Huang (JPL)
Putting standards into action, Piotr Zaborowski (OGC)
Standardisation in oil spill modelling: Examples from Iliad by Georgios Sylaios (DUTH) and Katerina Spanoudaki (FORTH)
Discussion
About the Iliad Webinar Series
The Iliad webinar series aim support the communication across different disciplines and to facilitate the co-design processes and engagement with key stakeholders, a series of webinars and trainings covering topics ranging from technical to economics and policy are offered to Iliad partners.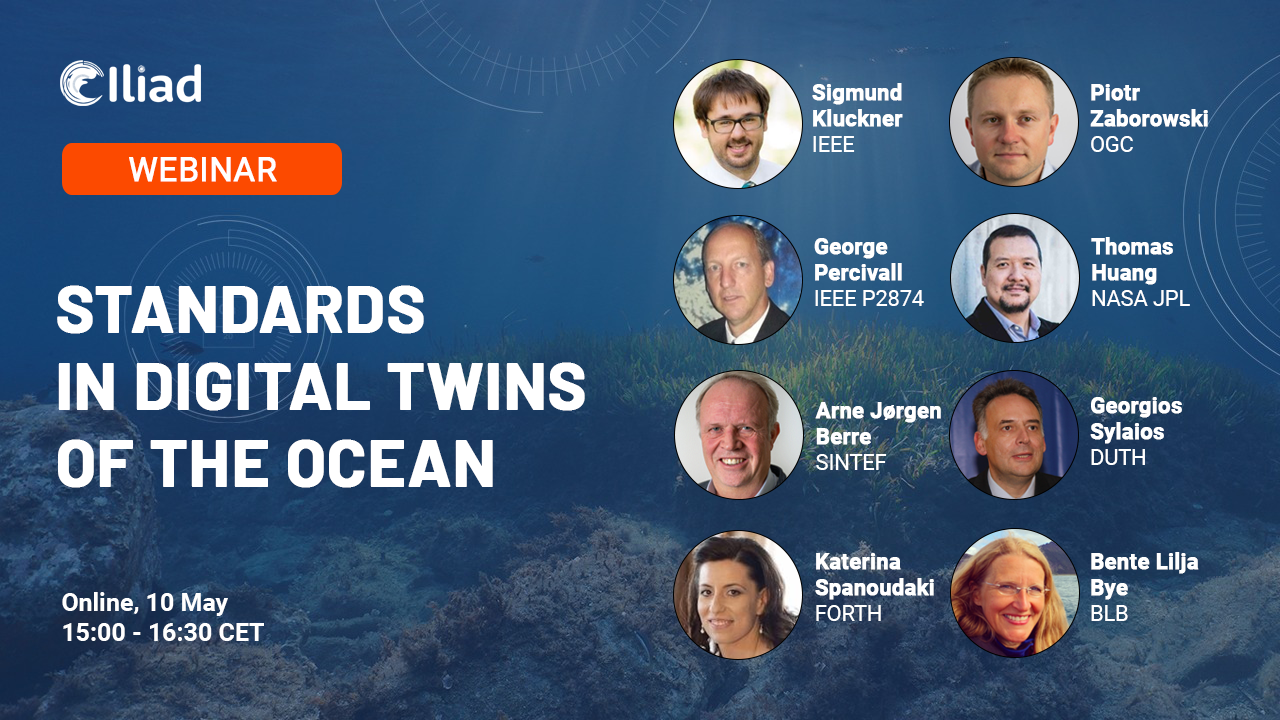 Upcoming Events