IEEE Oceanic Engineering Society Workshop 2022
Start: Wednesday 28th September 2022
End: Thursday 29th September 2022
Location: Brest, France
The IEEE Oceanic Engineering Society Workshop: 'Marine Litter: Solutions for a Cleaner Ocean' will take place from 28th-29th September 2022 and will be held in person in Brest, France.
The 2022 workshop is based on the previous two meetings on 'Technologies for observing and monitoring plastics in the oceans' and 'Marine Debris Indicators: what's next?'.
The aim of this annual event is to discuss viable solutions for marine debris and plastic migration. Exploiting the success of the past two events, the conference will concentrate on developing a refined roadmap for future developments and will make recommendations to significant institutions and funding agencies for future technology initiatives.
The workshop is free and all participants interested in this event are required to register and attend.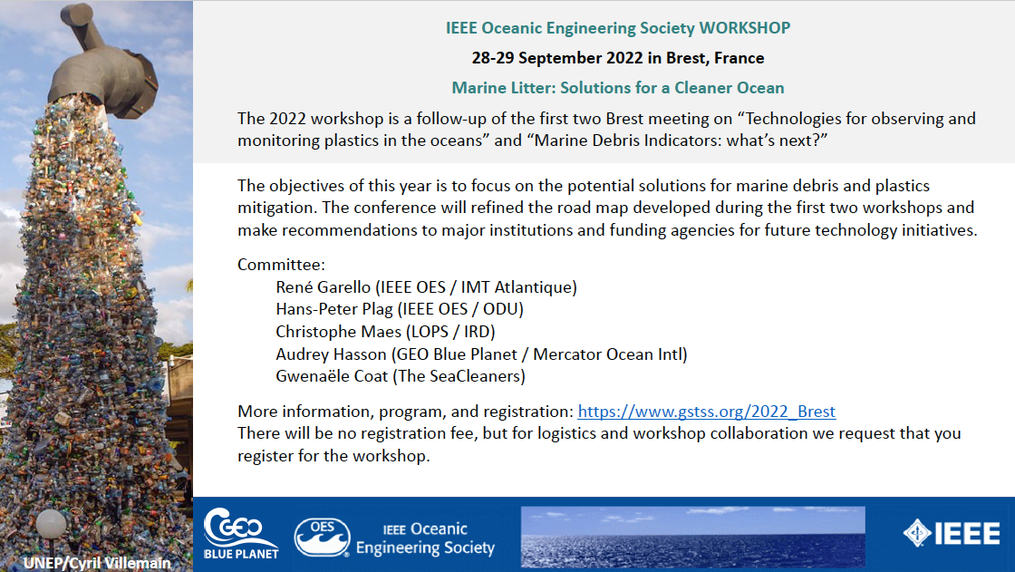 Upcoming Events